Report on Housing
Housing Fact or Fiction
Communities & Consequences is heading back out on the road to report on people and housing across the state to separate the Facts from the Fiction about "workforce" or "affordable" housing, and what it means for a community to provide for "realistic and reasonable" opportunities for affordable housing, as it is described in NH's 2008 workforce housing law (RSA 674:58-61). In short, easily deployed episodes, we tackle some of the most pervasive myths that hobble progress on closing the gap on the 20,000 housing units NH needs to meet the crushing demand, and using facts, data, real-world examples, and personal storytelling. This site is also a hub for finding the best, easily deployed tools for citizen and professional advocates, local, regional and state officials, and employers. 
How we got here
Background
NH regularly sits near the top of state rankings for quality of life, partly for how historical values of local democracy and yankee independence combine with a robust and innovative economy. The tradition of local governance in the more than 200 cities and towns dates back to colonial times. 
But some of the decisions we've made, town by town, at the local level have contributed to dramatic demographic changes over the last 30 years. NH has moved from middle of the pack–ranking 28th in median age 30 years ago–to second-oldest state in the nation. Gaining seniors and losing young people, NH has been aging more rapidly than any other state— including Maine. Northern New England, not Florida, has become the oldest region in the country, with Maine, New Hampshire and Vermont now the three oldest states. 
Unintended consequences of local decisions, fueled in part by persistent though disproven myths, have altered the human ecology of our state. New Hampshire's unbalanced age profile carries serious social and economic consequences. The overall positive economy of recent years is threatened by widespread worker shortages, and declining school enrollments. The dramatic increase in elderly population, without accompanying growth of working-age residents to provide the services required by the entire population, threatens the sustainability of our economy and quality of life. 
Leading the list of contributing factors are the shortage and high and rising costs of housing, and the high cost of public higher education. High education costs result in some of the highest student loan burdens in the country. Students and graduates are drawn to states where higher wages, lower cost of living—or both, make building a life more attainable. For housing, nearly intractable opposition to housing types favored by and affordable to younger people, working families–and ironically, most seniors, has led to a severe deficit in needed housing stock, driving up the cost of all housing.  
These issues are receiving increasing attention, but action is slow to follow. We travelled to towns and cities throughout the state to speak with residents of all ages, within and outside of local government, who are joining forces to tackle the arduous task of reversing these trends in their communities. Moving from talk to action, people are finding innovative solutions for attracting working people, creating jobs within communities, and revitalizing and enhancing communities by better meeting the needs of all ages and all walks of life. They are helping to nudge our human ecology back into a thriving balance by welcoming all people of all ages.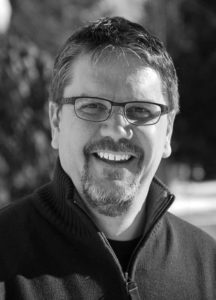 Jay B. Childs
Producer/Director Co-writer
Jay B. Childs, owner of Portsmouth NH-based JBC Communications is an Emmy and Telly-honored documentary filmmaker. He has been producing thoughtful programs for television, corporate, and non-profit clients for more than 25 years.  His documentaries, "Communities & Consequences II', "FOOD FIGHT – Inside the Battle for Market Basket", "Communities & Consequences, I and II", and "Caring for Mo" have been seen on public television and in theaters, have won numerous awards at festivals in New England and beyond, and two films have become part of university curriculum case studies."FOOD FIGHT" is currently available on Amazon Prime.Recently, Childs was awarded the Housing Action NH "2021 Housing Matters Media Award" for his advocacy through his film "Communities & Consequences II". He has also been awarded NH Filmmaker of the Year from the NH Film Festival. Childs is a graduate of Ithaca College in Ithaca, NY with a Bachelors Degree in Communications Production and a Minor in Broadcasting.He is the son of well-known seacoast NH artist Bill Childs, and lives in Exeter, NH with his wife Arlene and daughter Sarah.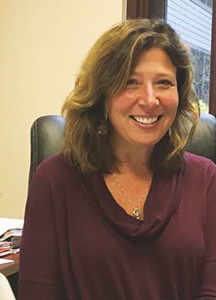 Victoria Laracy
Consultant
Victoria grew up in New Hampshire and happily returned to raise her family after graduating from West Virginia Wesleyan College. She started her career as a social worker and made the transition to housing advocacy. She is the former Executive Director of the Mount Washington Valley Housing Coalition and in 2019 received the Housing Action NH Advocate of the Year Award. She lives in Conway with her husband Mike, children Katie and Collin and two dogs. She enjoys skiing, hiking and the NH life.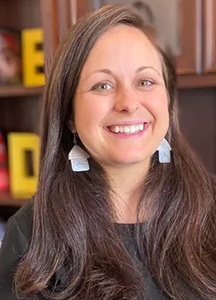 Sarah Wrightsman
Host
Sarah Wrightsman is the Community Engagement Coordinator at New Hampshire Housing. Prior to joining the team at New Hampshire Housing, Wrightsman was Executive Director of the Workforce Housing Coalition of the Greater Seacoast and the Housing Coordinator for the Regional Economic Development Center, which serves southern New Hampshire. 
Wrightsman is a graduate of Leadership Seacoast's class of 2019 and Leadership New Hampshire's Class of 2021. She holds a master's degree in public policy from the Carsey School of Public Policy at the University of New Hampshire.
Wrightsman was selected for the Union Leader's 40 Under Forty list in 2020, and featured in New Hampshire Magazine's 2019 "It List," named a "10 to Watch" winner by Seacoast Media Group and Catapult Seacoast, and named "Civic Leader of the Year" by Stay Work Play and NH Public Radio in 2018.
A resident of Newmarket, Wrightsman is the co-host and co-founder of the New Hampshire-based podcast, Creative Guts.
Peter Francese
Peter Francese founded American Demographics Magazine and speaks and writes frequently on New Hampshire demographic trends.  With co-author Lorraine Stuart Merrill their just published book is titled Communities & Consequences II, Rebalancing New Hampshire's Human Ecology is on the future of New Hampshire. Francese is the recipient of the Silver Bell Award from the Advertising Council for distinguished public service and is a graduate of Cornell University.
Lorraine Stuart Merrill
Author Lorraine Stuart Merrill has written about agriculture, land use, community planning, business and the environment in New Hampshire and the Northeast. She served 10 years as New Hampshire's Commissioner of Agriculture, Markets & Food, and a total of 18 years as a trustee of the University System of New Hampshire. She and her husband John, long-time dairy farmers, received the American Farmland Trust Steward of the Land Award in 2003 for "outstanding leadership at the national, state, and local levels in protecting farmland and caring for the environment." Lorraine is a graduate of the University of New Hampshire and a Kellogg Foundation Food & Society Policy Fellow.